Little Chico Creek Elementary School
Summer Office Hours
June 9th - August 2nd
-
CLOSED
August 3rd - August 14th

-
8:00am - 4:00pm
Need to Register Your Child? If you need to register your child for the 2015/2016 school year, please click here for online registration procedures. You may also obtain information by clicking the Enrolling Your Child tab in the menu bar above.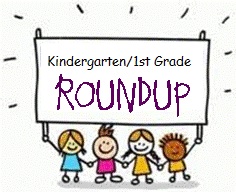 Little Chico Creek Elementary School will be holding their Kindergarten/1st Grade Round-up on August 11, 2015 from 8:30am - 12:30pm. Letters were sent home the week of June 8th, to parents of students entering kindergarten and 1st grade in August with more information. Auto dialer reminders will start the week of August 3rd -7th. No appointment is necessary.

Congratulations, 6th Graders!

As the school year comes to a close, it is time to reflect on the past year here at LCC. First of all, a big thank you for welcoming me into this amazing school community. It has been a pleasure meeting all the students, staff and family. I feel extremely fortunate to spend my days alongside such talented and hard-working teachers, staff and volunteers who are all focused on providing our students with a high-quality education in a safe and fun environment. We all realize that education is a group effort! Special thanks to all our parents who have volunteered in various ways this year- whether in the classroom or making events like Jog-a-thon, Pawing Through Pages and Open House successful events. We appreciate you!
Please check out our newly revised Mission for Little Chico Creek here on the website. Our Instructional Leadership Team has worked diligently to create a mission for our students, staff and community. We believe it represents the idea that having respect and a growth-mindset will greatly contribute to the success of our students.
This year has been a year of changes. Perhaps the saddest being the passing of our beloved custodian, Curt Goode. Curt was a quiet, hardworking role model for our students. He had an outstanding work ethic and gentle demeanor. He is greatly missed. We welcome Matt Griffis as our new daytime custodian starting May 18th. We know he will be an asset our school.
To those of you who are leaving LCC for new places and adventures, we wish you all the best. Congratulations to our very capable 6th graders who are onto a new stage in their academic career as they enter junior high school!
For those of you who like to be organized, the first day of school is August 17th and Back-to-School Night is August 26th.
Until then, enjoy a restful and replenishing summer with your families!
Sincerely,
Kristen Schrock
Principal
Do you need to enroll your child at
Little Chico Creek Elementary?

Click Here to find out how to enroll your child.
Thank you LCC Volunteers!
Advisory
Dear LCC Families,
We would like to bring your attention to an issue that is beginning to make its way into the northstate. Many students are now playing the game known as "Charlie Charlie". It was brought to our attention yesterday. Upon investigation we believe it wise to not allow this game to be played before, after or during school. Please see the links below for a better explanation of this game. It apparently that this game is quite popular on social media right now. The national news had a segment on it last night, and the local media is curious about what local schools are observing.
Teachers will be speaking with their classes about this game not being played at school.
As always, we appreciate your continued support.
Cheetah Ca$h Reward - Chalk Draw